Tag Archive for 'trilulilu'
… de două ori, la interval de 10 minute!
Oglindă, oglinjoară, cine-i cel mai talentat din țară?
Îmi place trilulilu foarte mult. Și văd că băieții nu stau degeaba. Au realizat un nou design player-ului, mult mai plăcut:
Și au introdus și opțiunea de full screen (dreapta-jos), pe care o așteptam de mult!
Viața noastră se bazează zi de zi pe brand-uri. Poate nu le conștientizăm, dar le folosim tot timpul.
Cam de astea mă ciocnesc eu…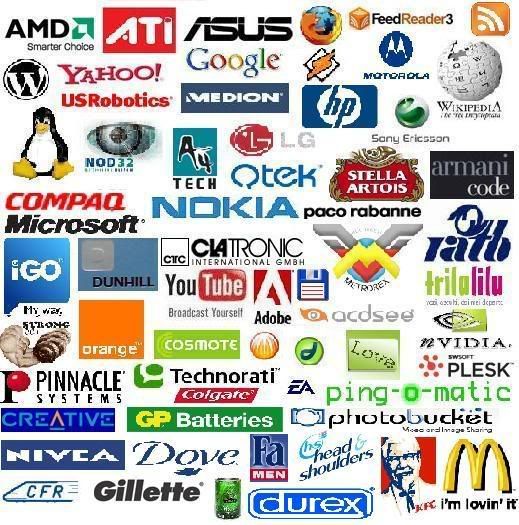 AMD – procesor
ATi – placă video
ASUS – placă de bază
Firefox – cel mai tare browser
FeedReader3 – mă ține la curent cu știri, blog-uri…
WordPress – platforma de blogging
Yahoo! – mail & messenger
Google – sursa cunoașterii, mail, docs, maps… de toate

Winamp – everyday player
Motorola – unul dintre telefoane
Wikipedia – enciclopedie gratuita
U.S. Robotics – router-ul
Medion – monitorul, extensia USB
HP – aparatul foto
Sony Erricsson – unul dintre telefoane
Linux – mă mai joc prin el când mă satur de Windows
NOD 32 – cea mai bună soluție antivirus
A4 Tech – tastatură, mouse
LG – DVD-RW
Qtek – Pocket PC
Stella Artois – probably the best beer in the world (îmi place si Carlsberg, dar prefer Stella)
Armani Black Code – parfum
Compaq – laptop-ul (adică.. tot sub HP e făcut, dar e Compaq), Pocket PC
Nokia – două dintre telefoane
paco rabanne – parfum (ultraviolet fluorescence)
Microsoft – Windows (și tot ce ține de el – Paint, Notepad), Office
iGO – program GPS
Dunhill –

CiaTronic – boxe
Metrorex – zi de zi în mișcare

RATB – zi de zi, dar mai puțin
Youtube – video
Adobe – Photoshop, Reader, Flash
Total Commander – aș muri fără el
AcdSee – mă uit la poze
nVIDIA – placă de sunet, chipset
trilulilu – cu ăsta lucrez eu, video & audio
StrongDC – client DC++
Orange – telefonez
Cosmote – telefonez
BitComet – torrente
Dreamweaver – mare web-developer ce sunt

lovingvama – prezența cea mai imporantă din viața mea
Plesk – administrarea domeniului
Pinnacle – tuner, video editor
Technorati – blog search engine
Colgate – soluția medicilor dentiști

EA – mă mai joc… deloc în ultima vreme

ping-o-matic – după fiecare post scris pe blog, accesat
Creative – webcam
GP – acumulatoarele cele mai perfomante
photobucket – aici îmi pun pozele
Nivea – antiperspirant, gel de duș, aftershave, spumă de ras
Fa – gel de duș
head&shoulders – șampon
durex – medicii știu de ce… (și eu tot)
KFC – când mi-e poftă
McDonalds – mai rar mănânc, dar o înghețată, un shake…

CFR – mă duce acasă, dragul de el

Gillete – aparat de ras, spumă de ras, antiperspirant
Moka – uhh… cofee..
De la crizatu a pornit totul. Hmm… mi se pare că seamănă cu milliondollarhomepage